Product Description
Breathable Waterproof Neoprene Shoulder Support

Our Shoulder Support Belt Brace Support helps provide compression, support and warmth to the shoulder joint complex without restricting movement. By stabilizing the whole shoulder, our Custom Shoulder Support helps to reduce strain on the shoulder capsule, ligaments and rotator cuff muscles.
The heat therapeutic neoprene helps to keep the shoulder warm and therefore manage pain and stiffness in the affected area. The Custom Shoulder Support helps encourage correct alignment of the shoulder joint following dislocation or subluxation injuries and can help manage over stretch or over use of muscles during rehabilitation. It is suitable for helping acute and chronic shoulder conditions as well as post surgery and recovery.
Quick Details
Product Name: Breathable Waterproof Neoprene Shoulder Support
Material: shoulder Joint correction
Size: one size fits most
Color: black
Logo: customized logo
Usage: sports/fitness/therapy/health care
Feature: skin friendly
Detailed Images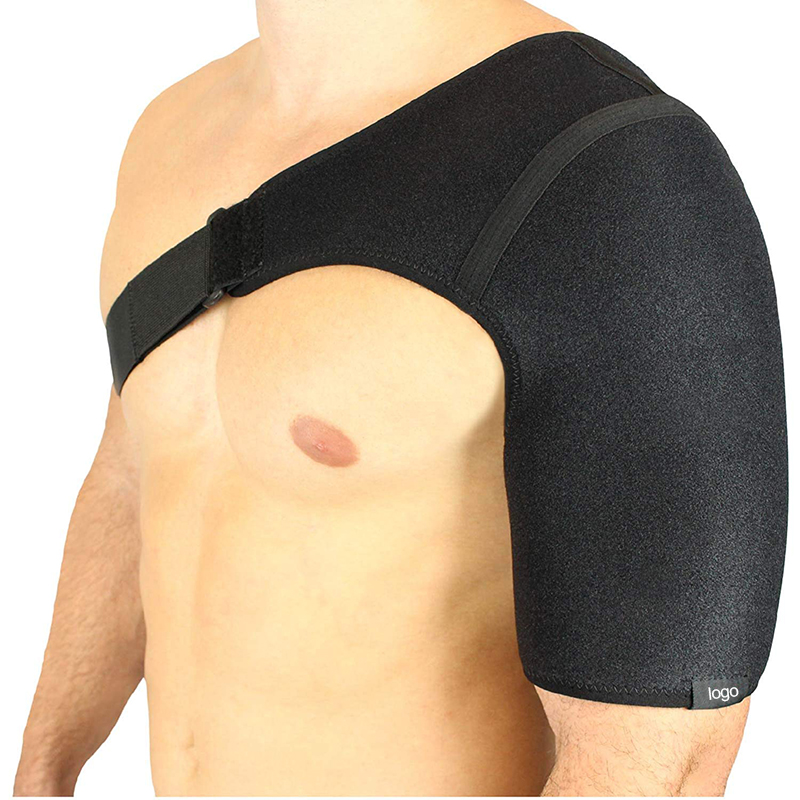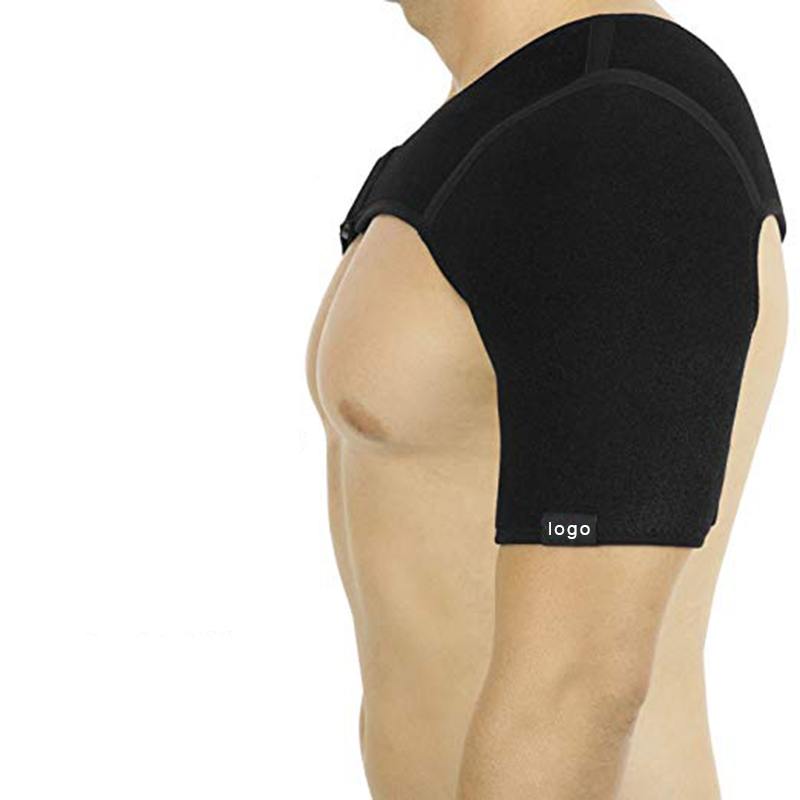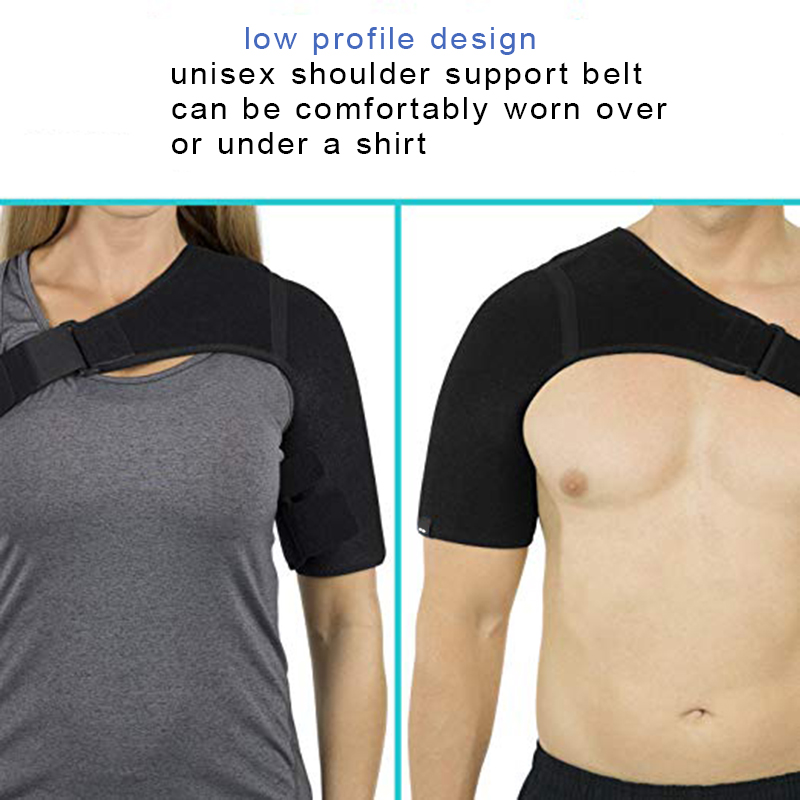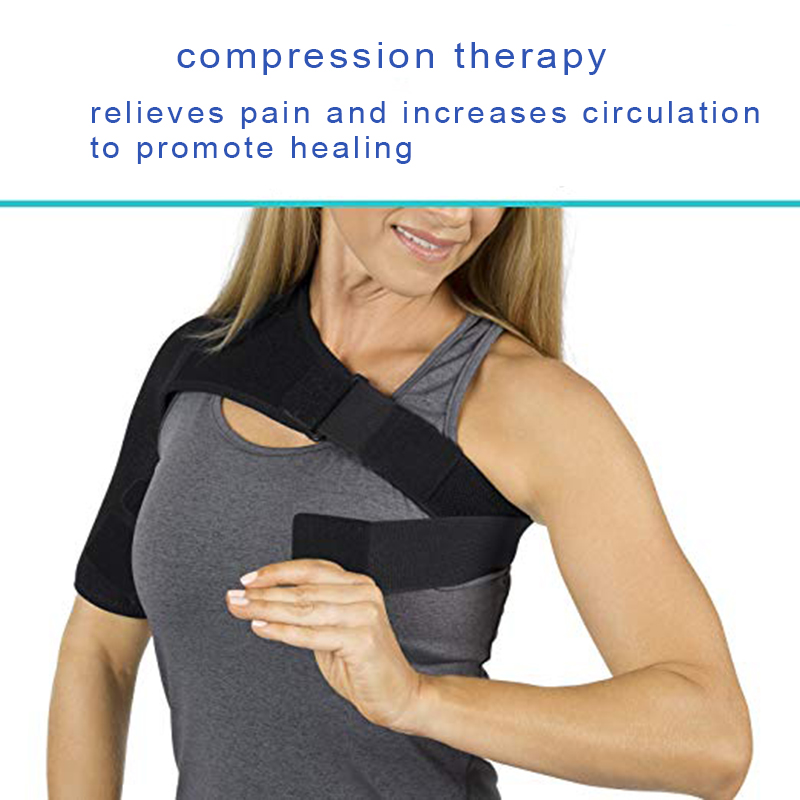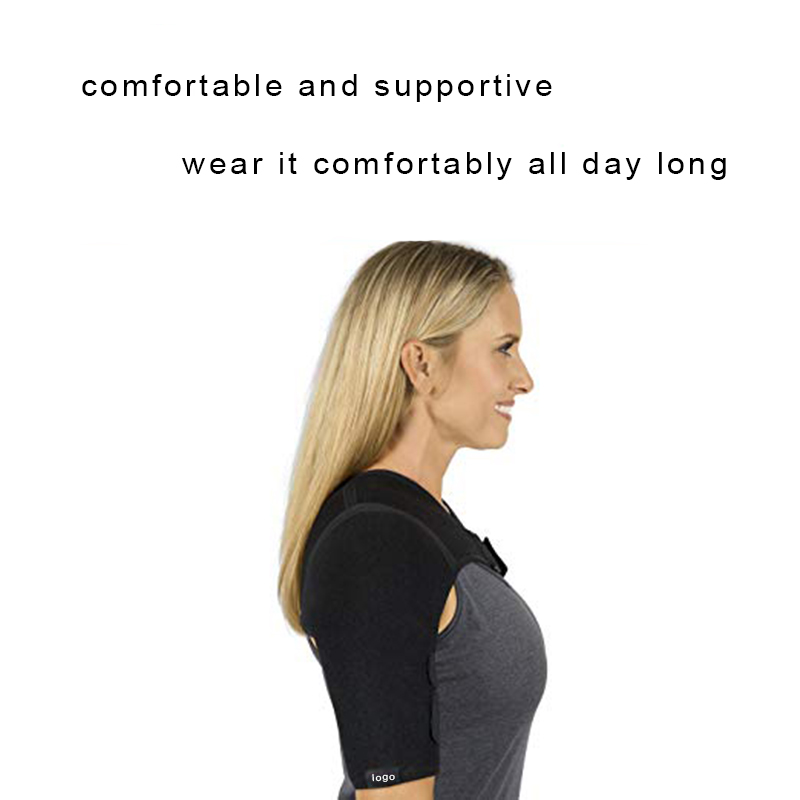 About Us
We are a professional outdoor sports manufacturer with many years of production and sales experience in various outdoor sports products. Our neoprene products include but not limited to posture corrector, waist band, elbow support, knee support, wrist support and so on. We are committed to producing all kinds of protective devices to for your health.
What's Your Advantages?
1.More than 10 years of experience in the manufacturing and export.
2. Strict quality control system and good supply chain management system .
3. Factory direct competitive price .
4. Good payment method.
5. Fast response.
6. Prompt delivery.
7. Good communication ability.
8. Responsible after-sale service.
9.One-stop buying service.