Product Description
Self Locking Hook Loop Cable Tie Green

Are you still worrying about the cluttered wires in the office? This Green Self Locking Hook Loop Cable Tie offers a quick and easy solution for bundling cables together and securing your cables for better routing. Properly routed cables help protect your equipment, reduce cable tension and prevent excessive heat caused by unorganized cables restricting airflow. High quality cable ties are hook and loop fastening to ensure a secure grip and easy to use. With the hook on one side of the tape and a loop on the other, you can easily wrap it around your cable bundle, and fasten the cable tie by draping it over itself. This Hook And Loop Cable Strap is self-gripping, infinitely adjustable and reusable. Welcome to discuss business here!
Product Details
Product name: Self Locking Hook Loop Cable Tie Green
Material: 100% nylon
Usage: bundled wires, all kinds of sundries
Size: 20*150mm
Certification: ROHS, SGS,
Colour: green
MOQ: 1000 pcs
Cable Tie Detailed Images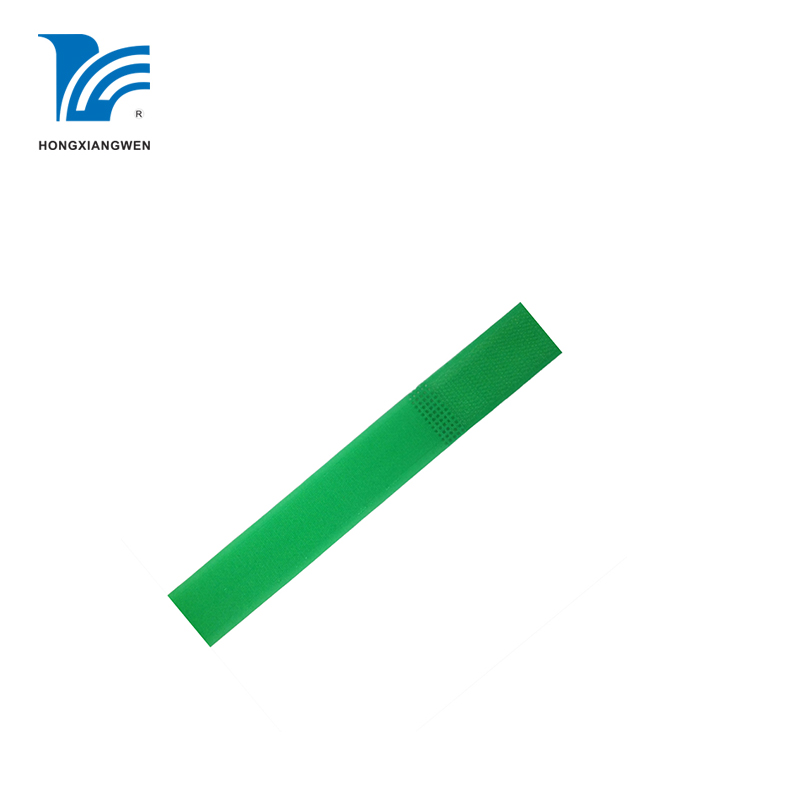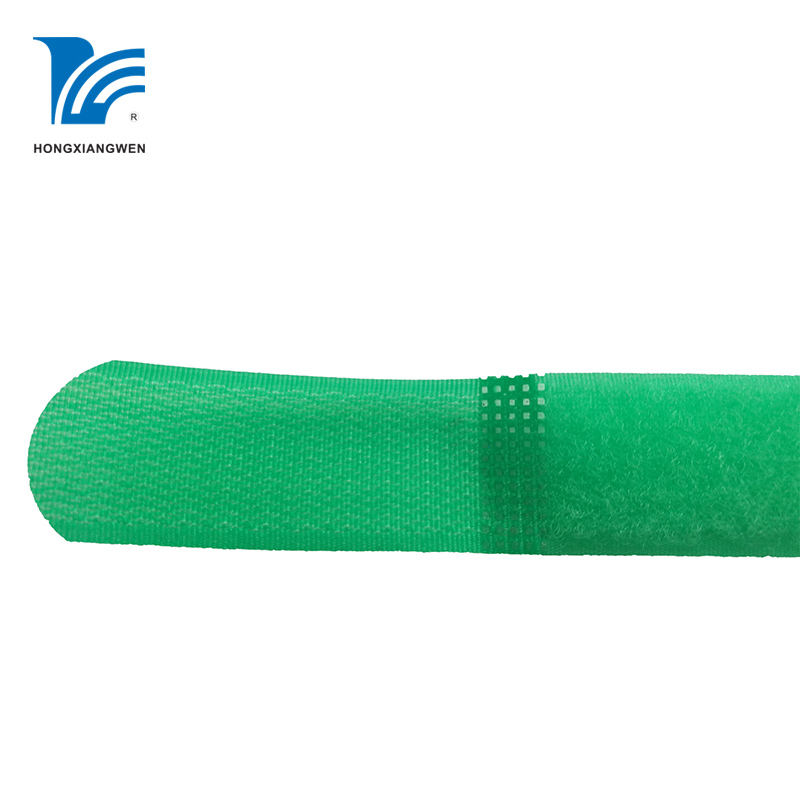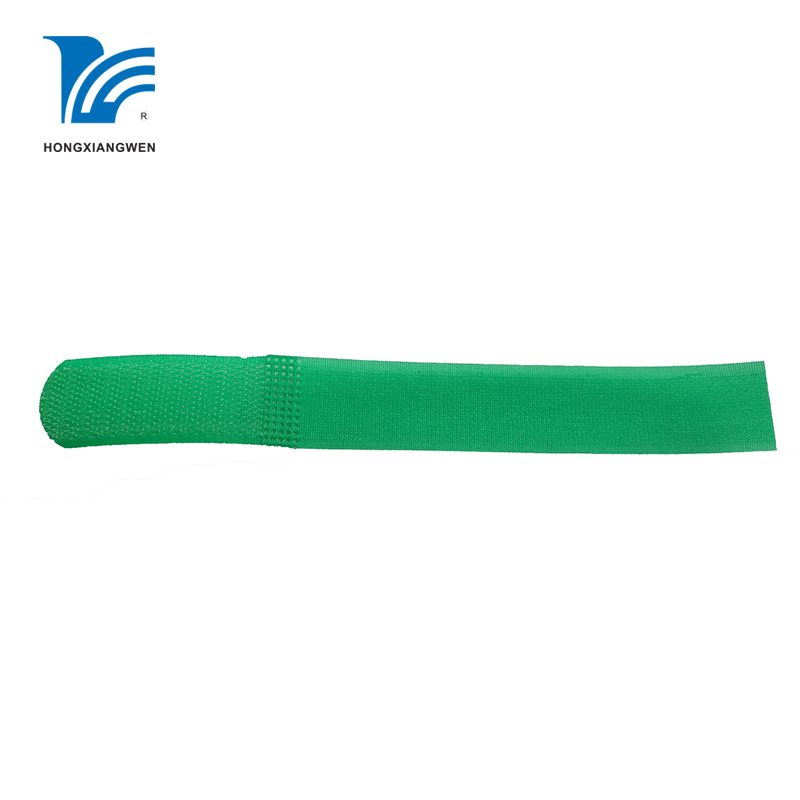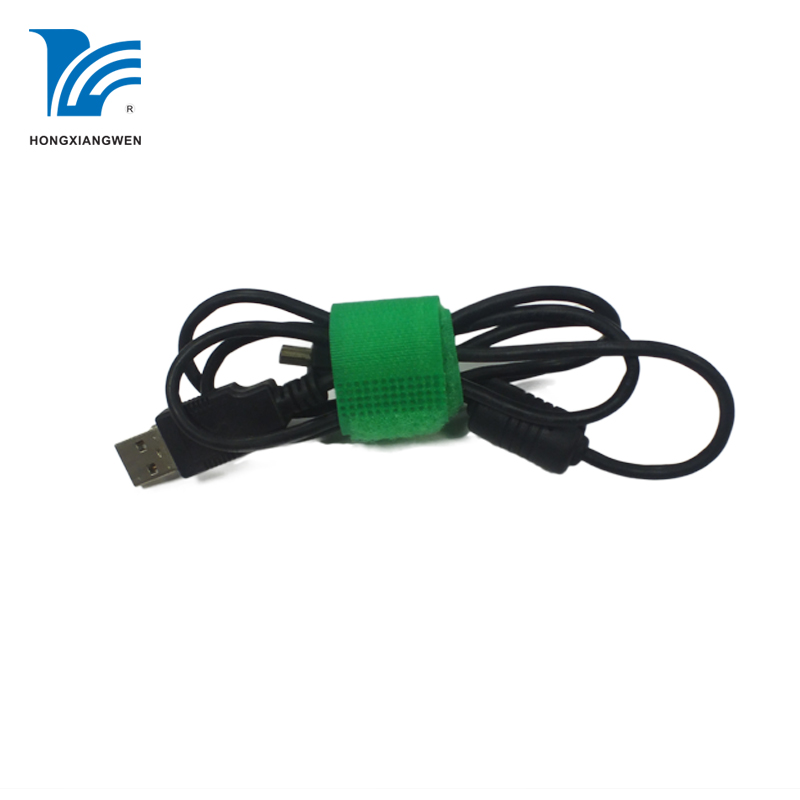 Logo Printing
Screen printing, heat transfer printing, very beautiful appearance and durability, never fade or peel.
Stitching
100% handmade, the stitching line is straight and clean.
Sample Policy
Free samples (stocked) for special shape or size of Bike Chain Protector, please contact our professional sales personnel directly.
Competitive Advantage
1. All hook loop straps are all eco-friendly, which have passed ROHS and SGS certification, and do not contain azo and harmful substances.
2. We are both a trading company and a factory, with advantages in price and quality.
3. Provide samples free of charge.
4. The fastest response, most professional and enthusiastic service
About Hook Loop Straps
Hook and loop strap is a kind of tape which is made up of a hook like fabric and a fluffy like fabric to produce natural adhesion. It is divided into thin and soft fiber on one side and elastic fiber with hook and thorn on the other side. When you pull it by hand, it will separate naturally. It's a bit like magic, so it's called magic tape.
There are many kinds of hook loop straps
1. Nylon material
2. Polyester material
3. Polyester and nylon blend
4. Unbrush material
Our company produces and sells 100% nylon hook loop straps and unbrush elastic strap. Our straps can be widely used in clothing, shoes, hats, gloves, leather bags, sofas, cars and boats, etc.We also produce and sell various kinds of hook derivatives, including bike chain protector, Bicycle Pedal Strap, Elastic Armband, Bike Bag