Product Description
Custom Adjustable Waist Trimmer Belt
Close protection and freedom of movement - waist support band can be used for basketball, football, badminton, fitness, running and other sports
Waist band adopts special inner lining, which can accelerate fat burning, improve exercise efficiency, achieve slimming and shaping effect, effectively reduce belly fat, and train vest line
Provides light support for the lumbar muscles without restricting movement flexibility
Running Waist Belt is made of elastic diving material, with fast heat accumulation, which brings a hearty experience to sports. It can also relieve the pressure of waist muscles when used in daily life. As we all know, warm muscles are the least vulnerable to injury

Cleaning Method
1. Gentle hand wash, recommended water temperature not more than 40 degrees
2. Do not dry, expose or iron
3. Please avoid using strong alkaline detergent or soaking for a long time

Wearable Suggestion
1. Wearing neoprene waist band too tight for a long time is not conducive to waist blood circulation
2. It is recommended to wear it continuously for no more than 2 hours

Quick Details
Material: neoprene
Size: fit waist size for 47"-60"
Color: black
Logo: accept customized logo
Style: casual
Usage: waist weight loss
Detailed Images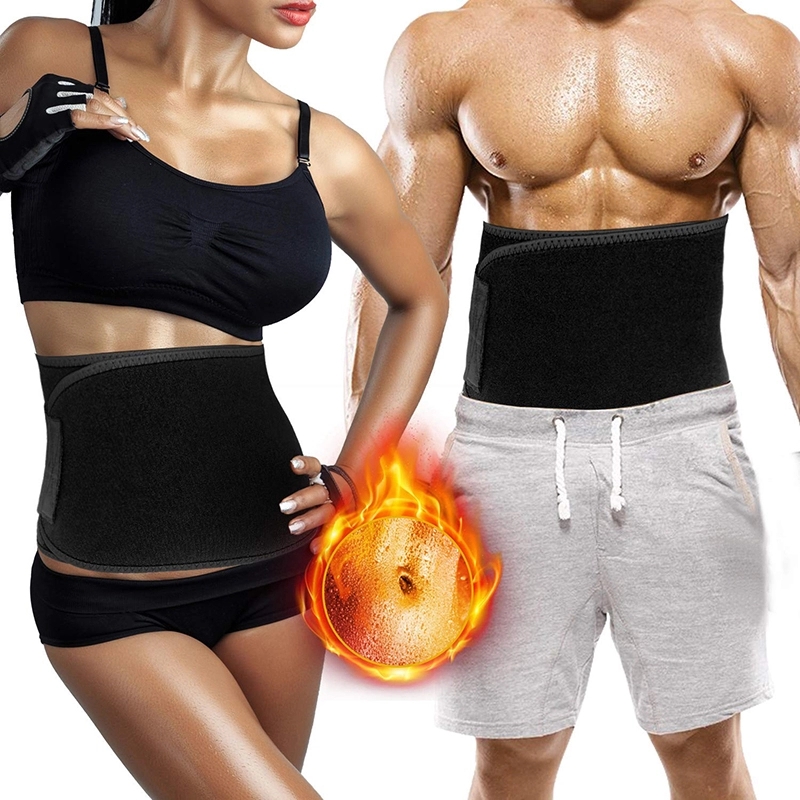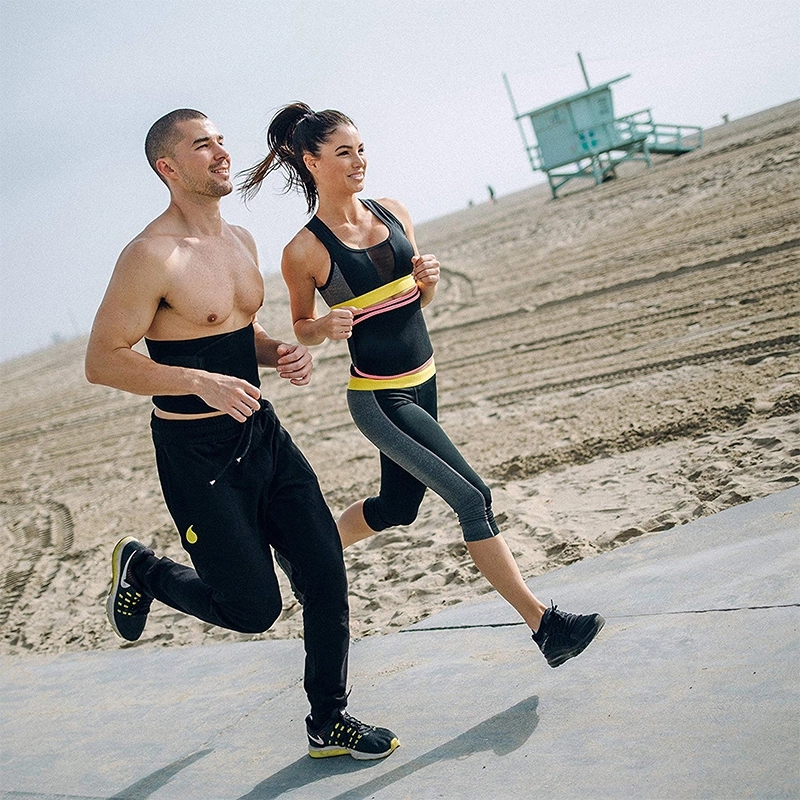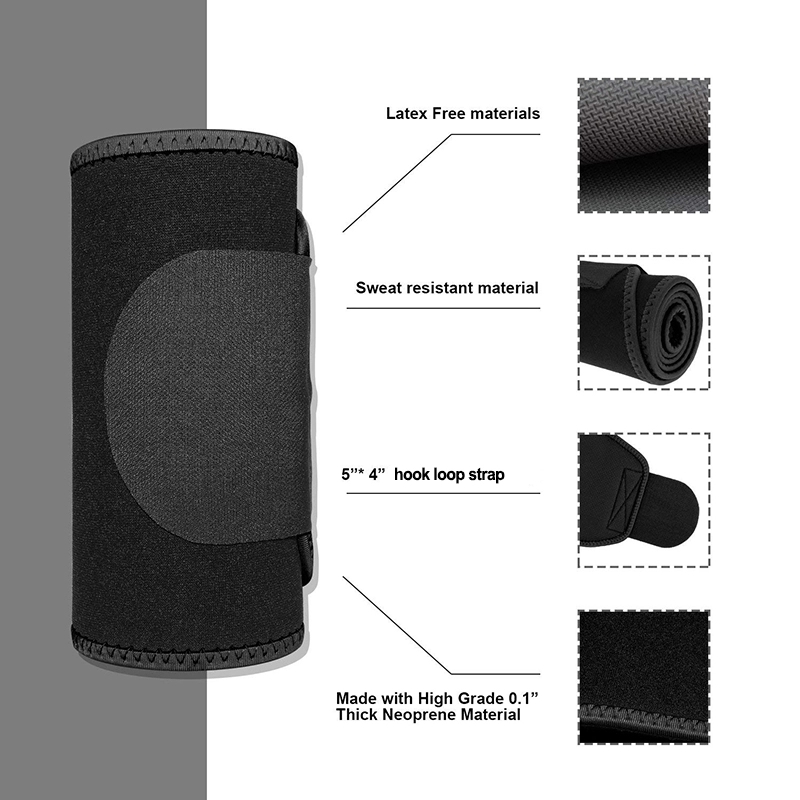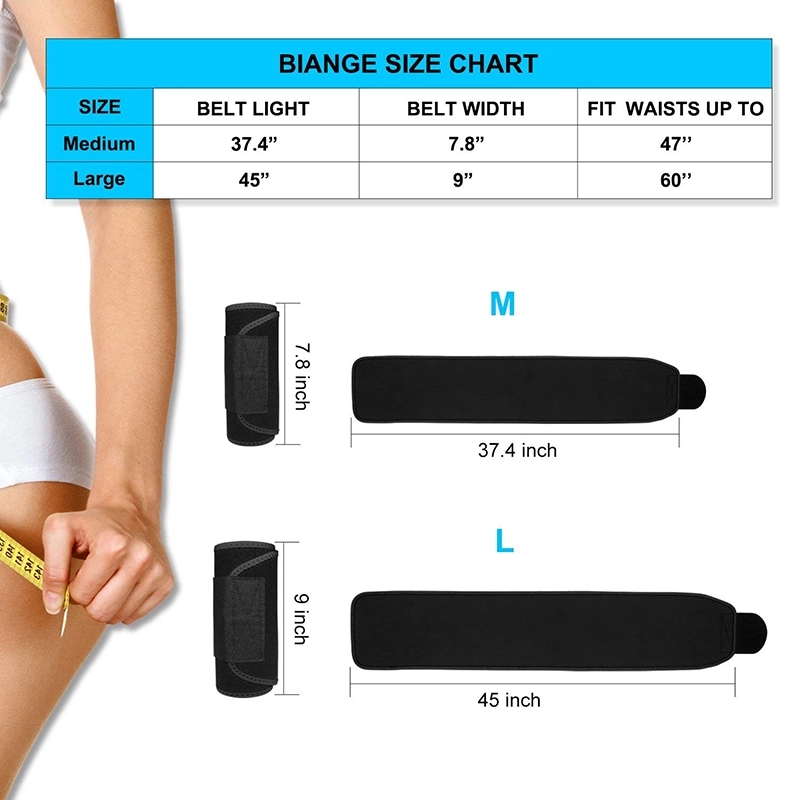 About us
We are a professional manufacturer of sports protective gear. We use neoprene or elastic band as our material. Our support strap products include but are not limited to waist band, knee support, posture corrector, elbow support, wrist support. We have many years of sports straps. With production and sales experience and an excellent R & D team, we will design and provide you with satisfactory products. If you have any needs, please contact us.
1. Personal custom service is available
2. Inventory samples
3. More than 100 designs for options
4. 100% raw material
5. Small MOQ and timely delivery will support your retail selling
6. Different material and design to meet different markets
7. The quality can be guaranteed by ISO, Reach&RoHS
8. The newest designs for options