Product Description
Back Shoulder Posture Corrector For Men And Women
How is your spine? Bad habits are already the norm for many people. The long-term sitting posture of office workers is not correct, the spine of low-headed people is easy to be injured, the back of the overworked people is strained for a long time, and the sedentary people are accustomed to poor hunchback temperament.
Humpback is also a type of spinal deformity. Humpback not only affects a person's physical beauty,
And it will stretch the ligaments in front of the chest and affect the respiratory function, which is easy to induce myocardial infarction, syncope, and asthma!
This Posture Corrector has an adjustable shoulder strap that can flexibly adjust the tightness to suit different body types
The surface of posture corrector brace adopts porous mesh, which is breathable and not stuffy when worn

Adaptation cycle
Week 1: Adaptation period
Second week: adjustment period
Week 3: Retention period
Don't tighten too tightly, let the cervical spine get used to first after wearing
And the body needs a little effort to form a good habit
Product Details
Material: neoprene
Size: fit chest size from20-50 inches
Color: Black
Certification: CE,RoHS,SGS
Logo:Customized
Moq: 500pcs
Detail Images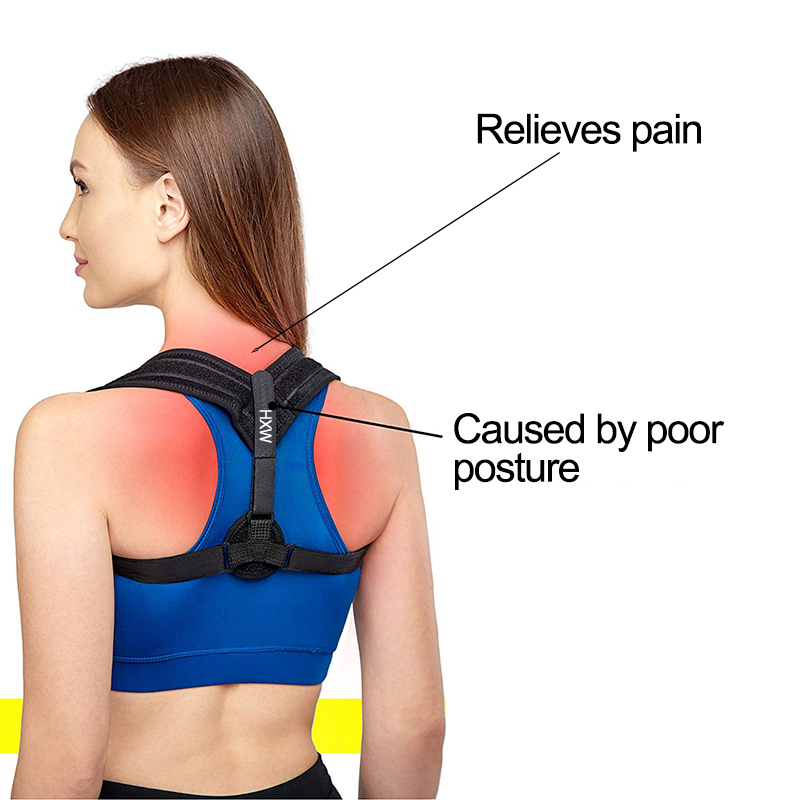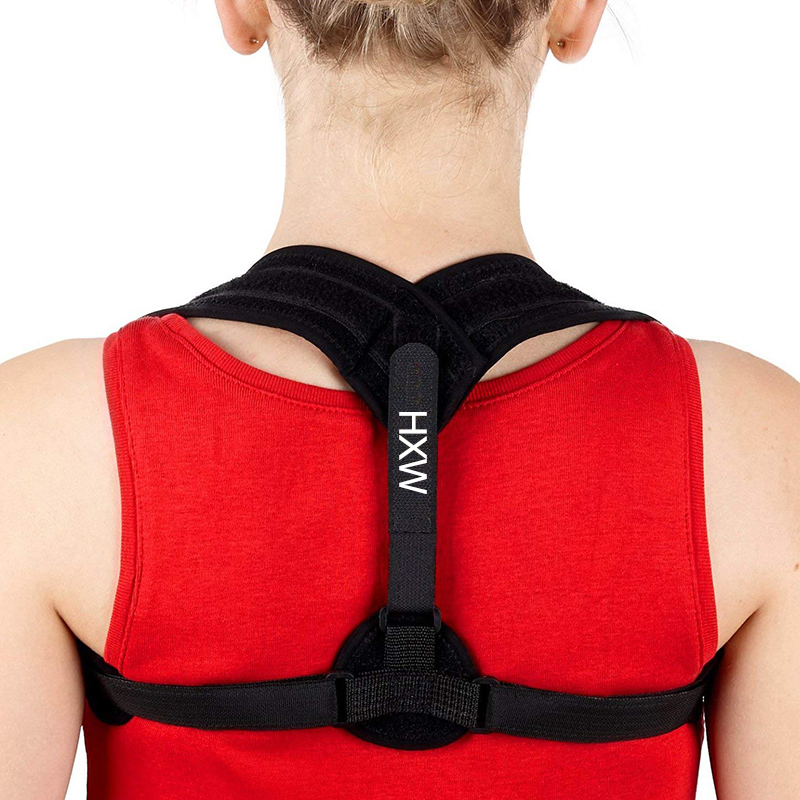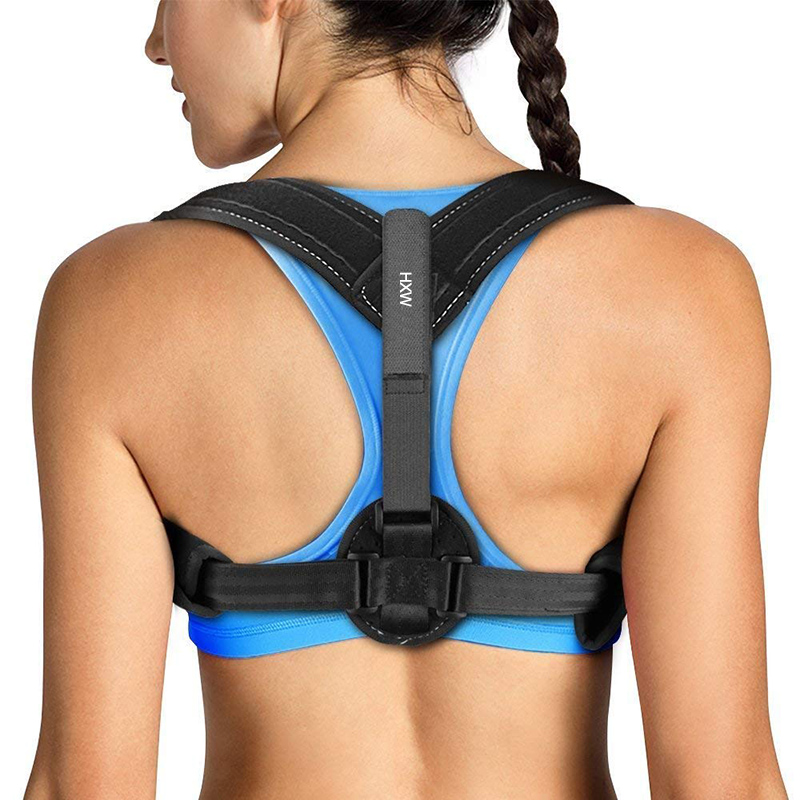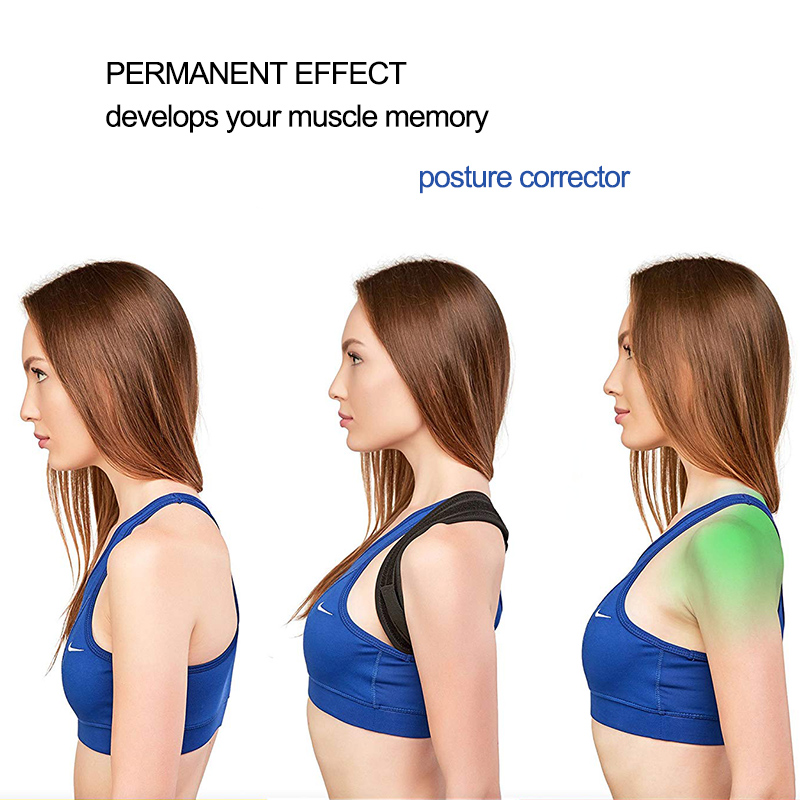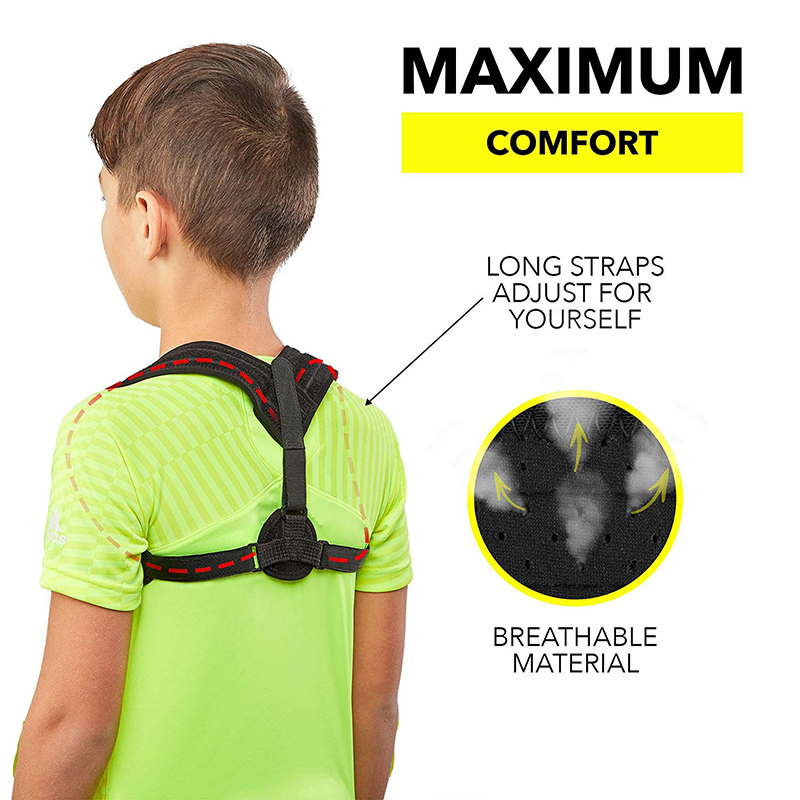 About Us
We are a professional outdoor sports manufacturer with many years of production and sales experience in various outdoor sports products. Our neoprene products include but not limited to posture corrector, waist band, elbow support, knee support, wrist support and so on. We are committed to producing all kinds of protective devices to for your health.
Our Advantages?
1.More than 10 years of experience in the manufacturing and export.
2. Strict quality control system and good supply chain management system .
3. Factory direct competitive price .
4. Good payment method.
5. Fast response.
6. Prompt delivery.
7. Good communication ability.
8. Responsible after-sale service.
9.One-stop buying service.